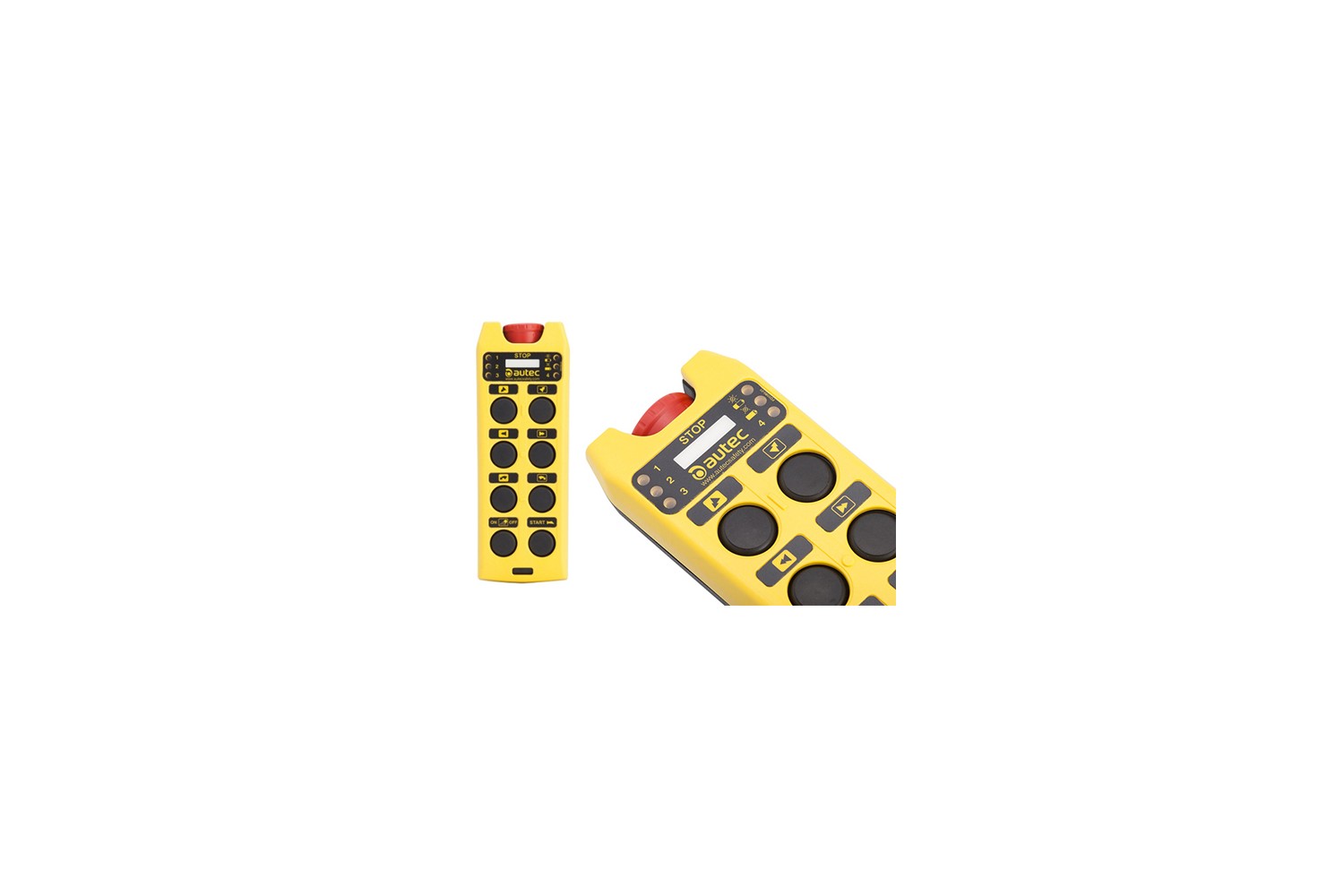  
Radio remote control AUTEC - A8/ ACRS13-L
AUTEC is an Italian manufacturer of wireless control devices with accessible safety functions for the remote control of mobile or stationary machines for countless applications in the construction, industrial, transhipment and intralogistics industries.
A08 transmitter - The handheld transmitters of the AIR series are light, compact and solid solutions, equipped with multi-function buttons and navigation menu that optimize functionality and settings according to the required application. They come in two versions:
•with internal Li-Ion battery (A4, A6, A8) charged by the docking station;
• with two external lithium-ion batteries (A4B, A6B, A8B), charger and removable key switch for starting, which is standard equipment;
In both versions, there is an "internal memory tx ID", which contains a unique and unambiguous address of the radio remote control along with information specifying the method of its use. They can be combined with any AIR Series receiver. Standard accessories: belt bag, Battery charger or charging dock.
Options: The socket can be mounted on the wall to keep the device safe when not in use. Technical data
ACRS13-L receiver - Receiving unit: AC power supply with 12 programmable relays + START / STOP with optional internal or external antenna. The ACRS13-G receiver has a removable power module and 4 feedback inputs, while the ACRS13-L has a permanent integrated power circuit. Technical data
Data sheet
Manufacturer of radio control

Autec

Machine manufacturer

CIFA
Coime
Putzmeister

Destiny

Concrete pumps
Cranes HDS
Gantry